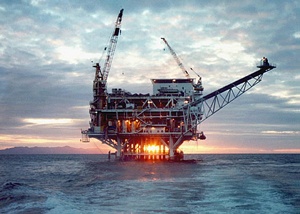 International oil services firms use Heresite
to assure 24/7 operation in harsh and corrosive salt and chemical environments for radiators used on offshore platforms around the world.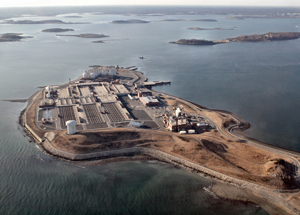 Waste Water Treatment facilities rely on Heresite's P-413 and VR-514.
The 2nd largest water treatment facility in North America specified P-413 on Blowers, Air Handling Equipment and Air Conditioning coils, while VR-514 was used to coat the miles of duct work in the plant. This equipment is continuously exposed to salt air, hydrogen sulfide and other gases. Heresite coatings have served the facility well in 10 plus years of service in this severe corrosive environment.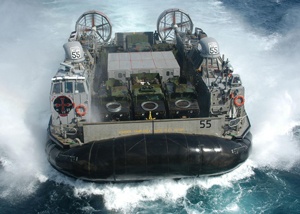 When the Marines needed a coating to extend the service life for radiators
in their Amphibious Landing Craft they chose Heresite. Because of their Heresite coating these radiators can operate without failure, even while continuously exposed to severe salt environments.
When stainless steel coils failed, 
a major glass manufacturer turned to Heresite coated coils to endure placement in one of their harshest manufacturing process environments.
When the military needs to safely destroy chemical warfare gases,
including mustard gas and corrosive chemicals, it relies on a proprietary process and coils coated with Heresite. Heresite and special alloy coils are the only corrosion protection combination that has stood up to the extreme heat and chemical environment.
The United States Navy turned to Heresite's P-413 heat cured modified phenolic
when it had costly corrosion problems with air conditioning equipment on the new Assault Landing Craft (LACA) that operates in severe amphibious marine environments. They had previously used an epoxy on the cabinets and coils, and this coating only lasted 6 to 8 months before equipment required extensive repairs or replacement. After testing, they had the equipment coated with Heresite P-413, which allowed them to operate for years without equipment replacement.
Lockheed Martin relies on Heresite's epoxy phenolic
to line a demineralized water tank in their plant in New Orleans, LA. The operating temperature of the water in this 50 ft. diameter, 48 ft. high, 300,000 gallon tank is 160° F. The coating has performed well in this environment for 8 years and is expected to provide many more years of service.
The U.S. State Department specifies Heresite coated coils
to assure reliable performance for HVAC equipment in the embassies it maintains in costal regions around the world.
HVAC coil replacement experts rely on Heresite for coastal environments
When a commercial HVAC coil provider serviced a customer who was disappointed with the failure and short life of their current coil, they recommended a condenser coil coated with Heresite protective coating. Our customer stated, "As a commercial HVAC coil provider, we have a lot of customers near the coast. Our customer was extremely unhappy with the failure and short life of their coil, and convinced they needed to get a new HVAC unit. We recommended a coated condenser coil and explained how the coating would extend the life of their new coil, saving them money and frustration. After consulting with their team, they ordered a condenser coil with Heresite protective coating.  Any time we can save our customers money while increasing the life of their units is a win for us."