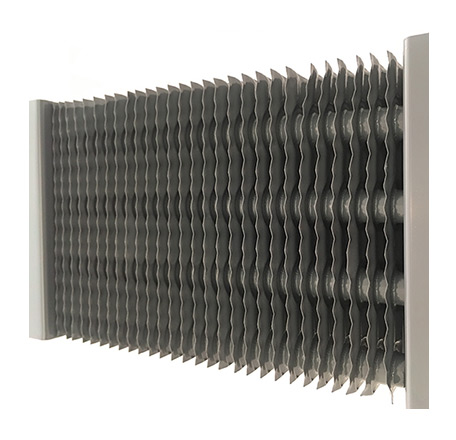 Heresite ES-606 is a high-performance spray-applied coating used to protect heat transfer equipment and components – including, but not limited to, coils, cabinets, and copper piping. It is designed to be a robust spray-applied alternative to Heresite's full immersion P-413  when components cannot be oven cured, logistics present challenges, or budgets necessitate spray application. ES-606 has been extensively tested using ISO 12944-9 (4,200 hours cyclic corrosion) and has demonstrated superior performance in demanding C-X environments.
A direct to metal coating, ES-606 exhibits excellent corrosion, humidity, and UV resistance, along with good adhesion to ferrous and non-ferrous metals without complex pretreatment or primers. This two-component coating is typically sprayed on internal and external surfaces of HVAC-R heat exchangers and related equipment.
ES-606 is available in one gallon kits. Both Part A and Part B are provided in short filled cans, allowing for accurate and easy mixing.
Technical Data Sheet
Please download our datasheet for chemical resistance information​
Safety Data Sheet
Please download our SDS for more information​
Use
Heat transfer equipment and components
HVAC-R coils, cabinets, piping
Radiators
Environments
Marine/salt air environments
Waste water/sewage plants
Chemical and refinery operations
Swimming pools
Sample test data
Salt Spray ASTM B117: Passes 3,500+ hours
ISO 12944-9 (formerly 20340) Cyclic Offshore Testing: Passes 4,200 hours cyclic corrosion
QUV ASTM D 4587: Passes 5,000+ hours
Humidity ASTM D-2247: 5,000+ hours
Solvent Resistance ASTM-D5402: 100+ acetone double rubs
Dry Film Thickness: 1.0 – 1.5 mils
Cross-hatch adhesion ASTM D-3359: 4B-5B
Bend Test ASTM D522: Passes ¼ inch mandrel
Hardness ASTM-D3363: 2H-4H